Although, especially among young researchers, the gender gap in science has narrowed in recent years, men are still more present in international research. As a global scientific enterprise, the combination of various perspectives and experiences is vital for MGI. We would like to shed light on this particular topic and therefore we are asking the women of MGI to share their experiences.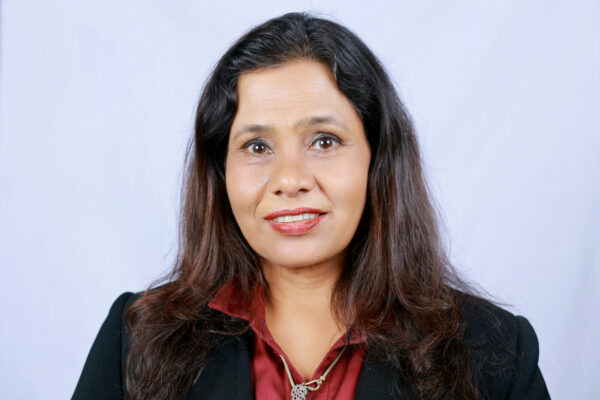 Anandi Iyer is the director of Fraunhofer India and the chairperson of the Women in Science and Entrepreneurship Council in India. She has had a central role in bringing into existence the MGI project in India.
MGI: What is your function within the MGI project.
As the director of Fraunhofer Office in India, I have been actively involved in the conceptualization the MGI project in India, its coordination at the local level, its implementation.
The work of the MGI project in India was born out of the bilateral agreement between India and Germany for Sustainable Cities Mission initiated by the Indian Government. I seized the opportunity to involve our MGI activities into this cooperation, worked with our colleagues in IAO and IGB to develop a project that could align with the agreement, and also supported in the development of the proposal for funding with the German Ministry for Urban Affairs.
MGI: What sparked your interest in climate change, sustainability, and scientific research in the first place?
Climate change and sustainability is one of the most fundamental topics today that has a direct impact on the way the world lives, works and survives. We have a huge responsibility to protect nature and its resources so that the future generations inherit a planet which sustains life as we know it.
For me, sustainability is more than merely an environment and life processes. It is a microcosmos of our lives, it is embedded in every action we take, and the responsibility that we manifest in our actions. Scientific research has been an important contributor to ensure the Sustainable Development Goals, and I am extremely aware and committed to play my part in this process.
The Fraunhofer Office in India also coordinated events with the European country Representatives such as Germany, Switzerland, and UK to create awareness on the topic of sustainable cities and environment. It is only through a coordinated effort that we can make a sustained impact on the world.
MGI: From your point of view, why do women play a crucial role in sustainable city development and climate change mitigation and adaptation?
Women are the greater 50 % of the world. Hence, they are an indelible part of every activity. The old adage "it takes a woman to nurture a village" has never been truer. In terms of a business case, women play an important role in productivity, equity, and the implementation of national development.
In my role as the chairperson of the Women in Science and Entrepreneurship Council in India, I am extremely honored to be able to network with women leaders across India and the globe and make an impact on climate change, sustainability and diversity.
We have launched an initiative in India to work with women professionals in Science and Innovation, and support them to develop innovative solutions. Corporations like Hindustan Lever and Tech Mahindra are setting up a Fellowship for Women to develop and implement these solutions. Its an exciting journey and I am looking forward to see some concrete outcomes following from these initiatives.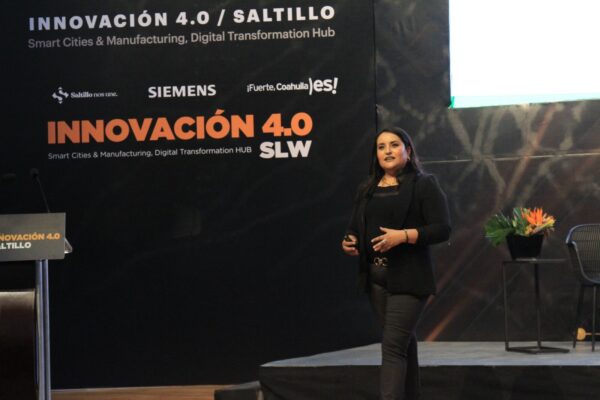 Gabriela de Valle from IMPLAN presented the fruitful cooperation with MGI for Saltillo's adaption to climate change at the "Foro de Innovación 4.0".
read more »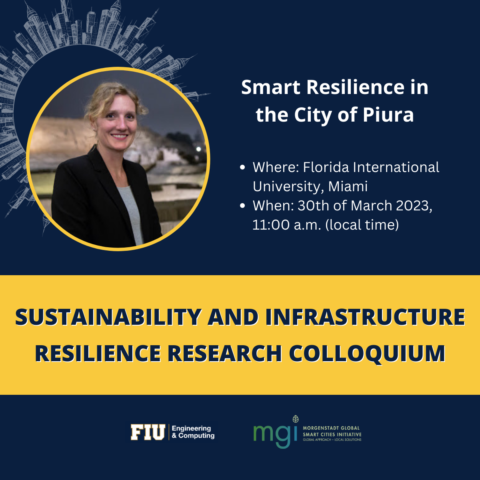 Stella Schroeder from the City Lab Piura will present the impact of the MGI pilot project on a local level
read more »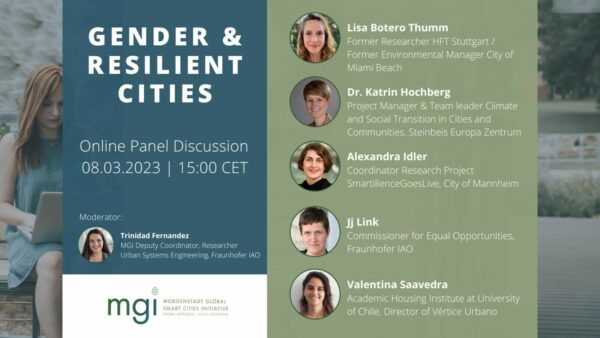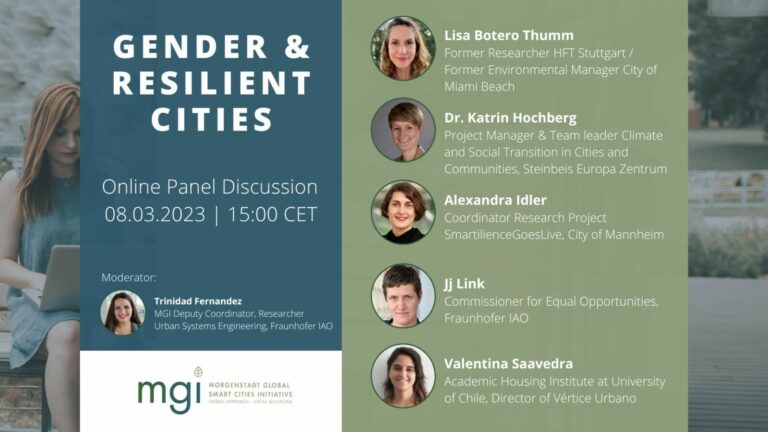 On March 8, MGI invites to discuss about gender and urban resilience. The panel is open and free for everyone interested. Register now!
read more »