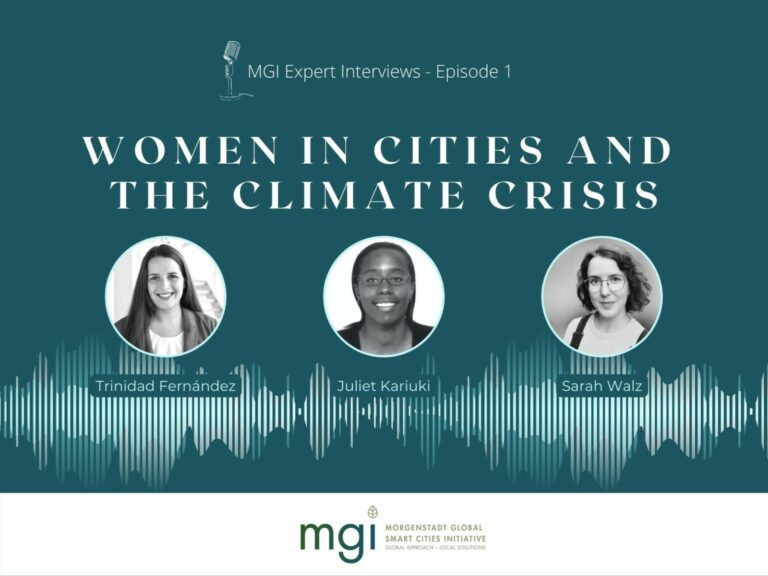 Expert Interview: Gender-inclusive City Planning
In this first podcast episode, we talk with expert Juliet Kariuki about gender-inclusive city planning and the gendered perspective on the climate crisis.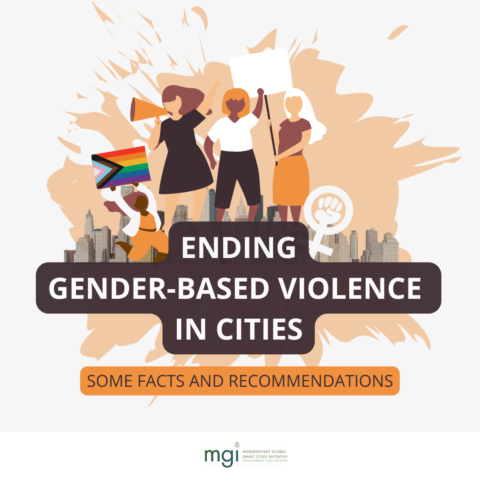 Blog
How to address gender based violence in public spaces? We have compiled some background facts and recommendations for city planners and city administrations.
Read More »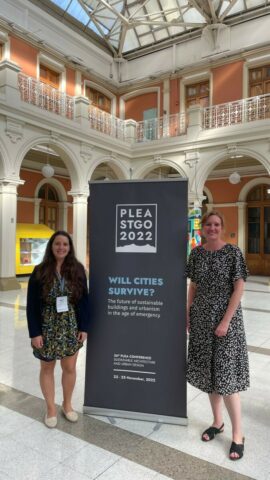 News
The MGI City Lab Piura presented two papers about sustainable urban planning tools and strategies at the PLEA 2022 in Chile.
Read More »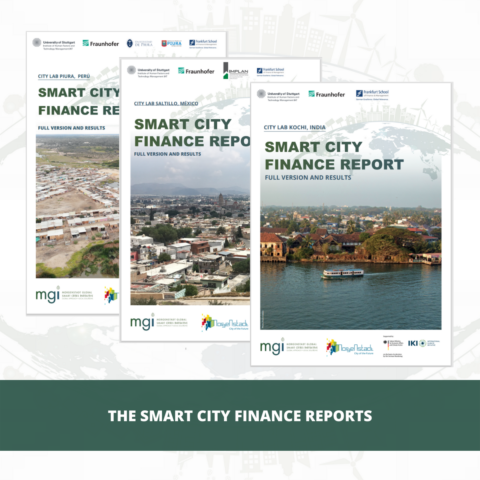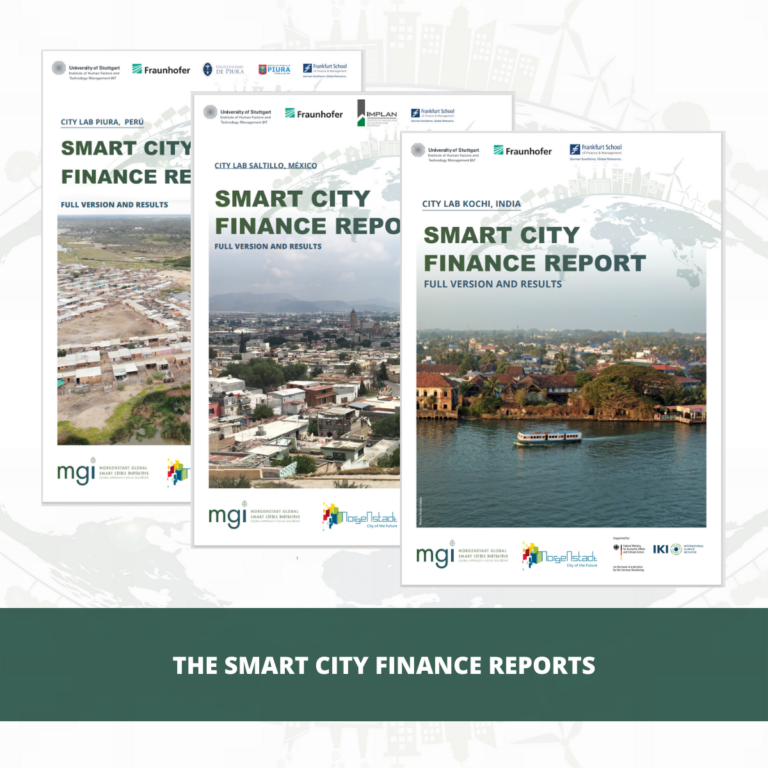 News
The Smart City Finance Reports on all three MGI pilot cities are available to the public in the virtual MGI library. The reports present a detailed analysis of potential sources and strategies to finance sustainable urban transformation in Saltillo, Piura, and Kochi.
Read More »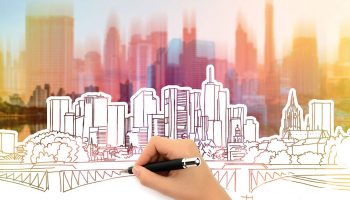 02 / City Lab
The City Lab methodology allows to create a detailed sustainability profile of each Pilot City in close collaboration with local stakeholders. It provides understanding on the main challenges of the cities and helps them to define a roadmap with innovative project ideas to make the Pilot City more sustainable and resilient to climate change.
Read More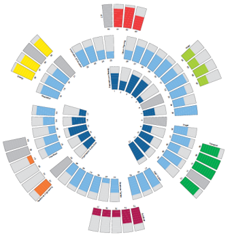 03 / City Profiles
Detailed sustainability profiles developed in the City Labs for each pilot city.
Read More
04 / Strategy Roadmap
A portfolio of projects that address the identified challenges, building on the available opportunities in the city. The goal is to boost sustainable development in different sectors on the medium and long-term.
Read More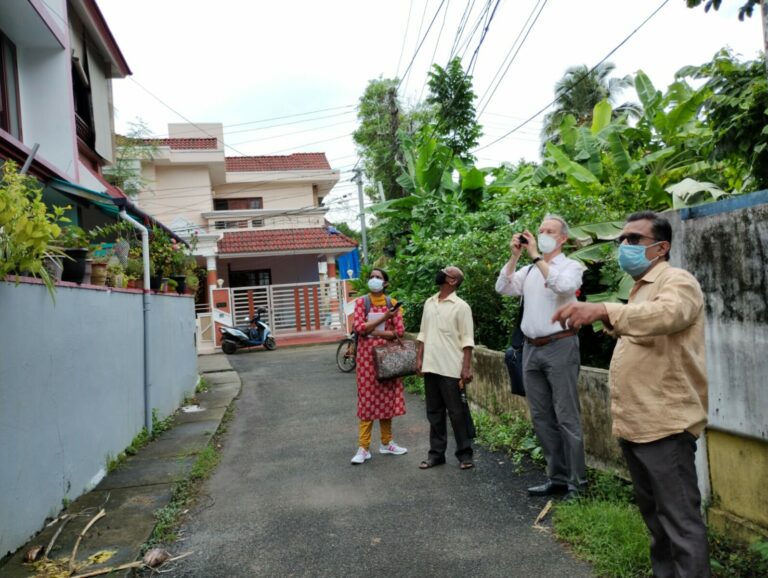 05 / Study Visits
Members of the MGI team visit the pilot cities during the pilot project design phase to discuss matters with the local team, implementation partners, stakeholders, and the local communities.
Read More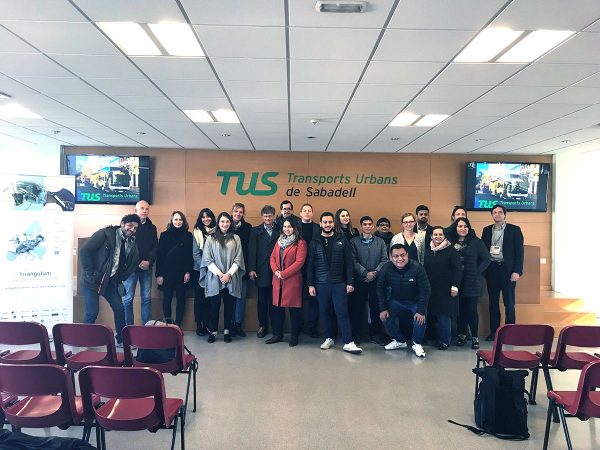 01 / Kick-off Event
On the 18th of November 2019 the official Kick-Off Event with representatives of the three pilot cities, partners from the Morgenstadt Network and external experts as well as experts from the Fraunhofer Gesellschaft took place in Barcelona.
Read More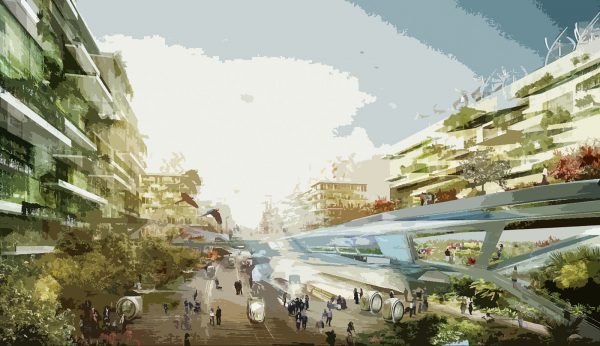 06 / Implementation
For each pilot city, one pilot project of the roadmap is selected for the implementation and financed by MGI resources.
Read More