Gabriela de Valle from the Coordination of Sustainability and Climate Change of IMPLAN presented the fruitful cooperation between the municipal institution and the City Lab Saltillo of the Morgenstadt Global Smart Cities Initiative (MGI) at the first "Foro de Innovación 4.0" in Saltillo, Mexico.
With the exposition "Energy Efficiency: Challenges in the Industry Facing Climate Change", Ms. de Valle shared with the audience the public policy measures currently undertaken by IMPLAN in climate change mitigation and adaption. In this context, MGI contributed to the assessment of the CO2-emmsissions in the energetic sector in the city. The initiative took also part in the development of the Municipal Climate Action Plan (PACMUN) and the creation of the "Energy Efficiency Award" that recognizes best practices in energy efficiency in the industry. Also, the MGI pilot project "Blue-Green Infrastructure" is being implemented in the northwest of Saltillo together with IMPLAN.
The conference took place for the first time the 15th of February at la Universidad Autónoma de Coahuila-Campus Arteaga and was initiated by the Municipality of Saltillo, the regional government and Simens Mexico. The forum evolved around how to improve a city's energy efficiency with smart infrastructure, electromobility and digitalization, understanding cities as a center for sustainable development.
Share this new with your network!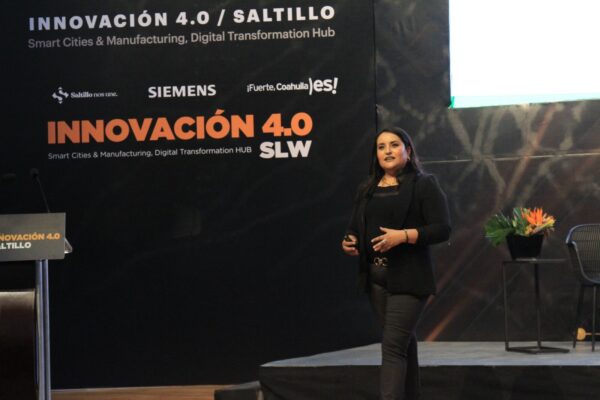 Gabriela de Valle from IMPLAN presented the fruitful cooperation with MGI for Saltillo's adaption to climate change at the "Foro de Innovación 4.0".
read more »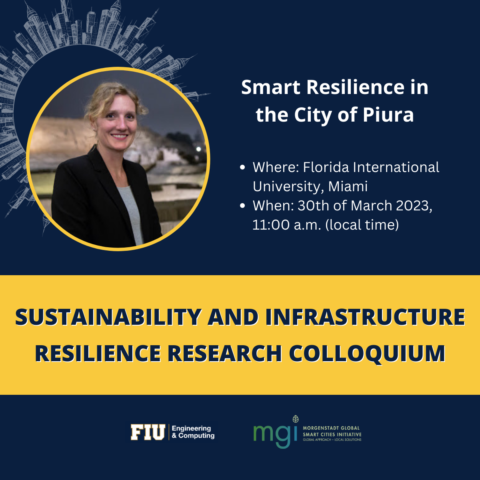 Stella Schroeder from the City Lab Piura will present the impact of the MGI pilot project on a local level
read more »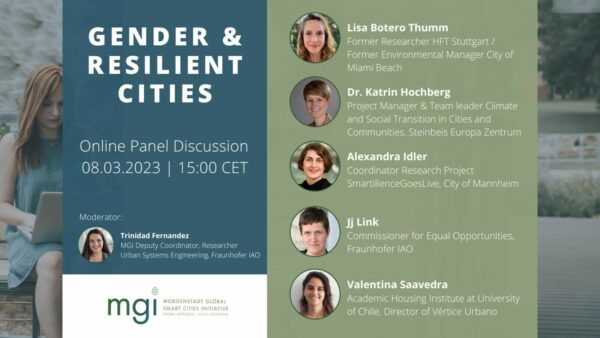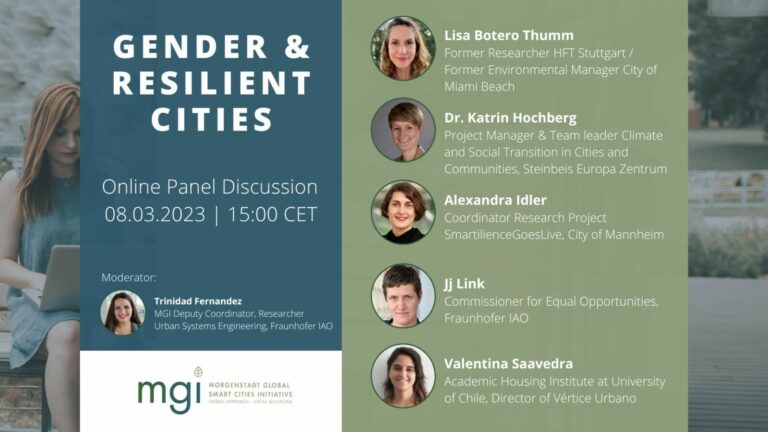 On March 8, MGI invites to discuss about gender and urban resilience. The panel is open and free for everyone interested. Register now!
read more »