Publication: Summary Report of the City Profile
Saltillo is the capital and largest city of the state of Coahuila de Zaragoza in Northeastern Mexico. With a flourishing economy, the fast-growing city is home to approximately one million inhabitants. Located in the desert with a medium-warm climate and scarce rainfall, the city faces climate change impacts but has great potential for action. For instance, there is an opportunity to improve its resilience against aggravating water scarcity and to leverage its outstanding solar potential.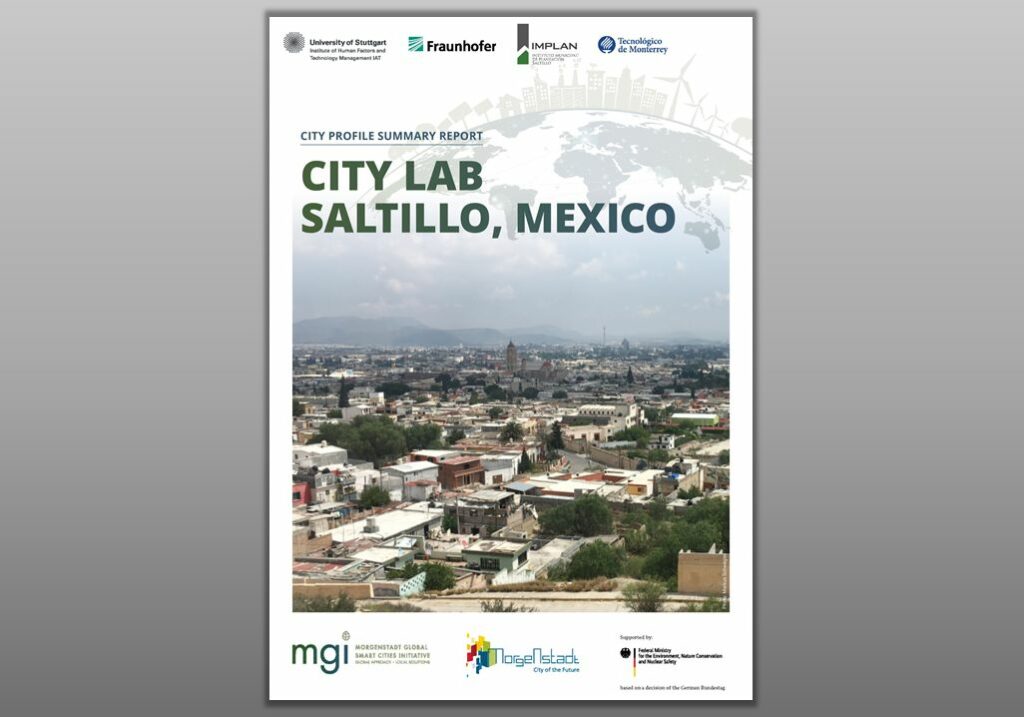 Based on the Morgenstadt Framework, an in-depth analysis of the city was conducted, resulting in a "City Profile Report", which includes an analysis of three urban sectors, an action-oriented roadmap as well as the development of innovative project ideas. Furthermore, as part of the City Lab, a risk and vulnerability assessment for climate change impacts was carried out by the team of experts. It focuses on five risk clusters perceived as most critical for the city. The report "Climate Risk and Resilience Assessment" presents the applied assessment framework and methods as well as the analysis results.
The MGI City Lab Saltillo is working towards a vision of Saltillo as leading industry in energy efficiency, solar electricity, and self-sufficiency thanks to its privileged location. Furthermore, it is to become a sponge city with extensive green areas and blue infrastructure with excellent public mobility ensuring fast and easy accessibility and extensive use of non-motorized transportation.
Read more in the executive summary of the City Profile Report and the Climate Risk and Resilience Assessment for Saltillo: