How To End Gender-Based Violence in Cities
Catcalling, sexual assault, rape, femicide. –  Across the world, women, girls, and LGBTQIA+ individuals fear and experience multiple types of violence because of their gender or sexual orientation. At home, but also in public spaces like school, their way to work, parks, public transport etc.
Gender based violence in public spaces restrict women, girls and LGBTQIA+ individuals in their freedom in every way. Cities must make the effort to create an environment free of violence against women and sexual/gender minorities!
Here are some facts about the state of cities regarding gender-based violence and what cities can do to address this.
Public Spaces: spaces of fear for women and LGBTQAI+ people
In 2020, 56.2% of women and girls worldwide live in urban areas, tendency increasing. At the same time, 49 % of women in urban areas feel less save when walking alone at night since the start of COVID-19. This revealed a survey from 13 countries according to UN Women.
Urban settings can be unsafe for women, girls, sexual and gender minorities due to ill-planned infrastructure. No visible sightlines in parks and alleyways, poorly maintained and lit spaces (parking lots, restrooms) increase the feeling of insecurity and the risk for being sexually assaulted, attacked, raped, and murdered in a public urban area.
The fear of suffering any form of sexual and gender-based violence in the public space, limits women, girls and LGBTQIA+ individuals in their freedom in every way. 
And this cuts across most societies and regions. Just to give a few examples:
50% of LGBTQI individuals in the EU avoid certain public spaces for fear of being assaulted, threatened, or harassed in 2020.
68% of women in Quito, Ecuador reported being sexually harassed in a public space in 2020.
In Ho Chi Minh, Vietnam 41% of women witnessed sexual harassment in public spaces in 2020.
In Cameroon, 32% of all women feel unsafe walking alone during the day since the pandemic.
In 2017, 66% percent of women in the US said they had experienced some form of sexual harassment in public spaces.
Making public Spaces a Safe Space for women and LGBTQAI+ people
To combat gender-based violence in cities efficiently, cities must undertake structural changes and an integral gender-based approach. According to the UN Women Flagship Programme Safe Cities [UN-Women-Flagship-programme-Safe-cities-public-spaces-en.pdf (unwomen.org)] and Safe Public Spaces, this is what they should do:
Conduct a scoping study to collect specific data for understanding local forms of gender-based violence in public spaces
Develop comprehensive laws and policies to prevent and report sexual violence in public spaces. Make sure these laws are effectively implemented.
Equip authorities, grassroot movements and community partners to support the effective implementation.
Invest in the safety of spaces: improve lightning and sanitation, create market stalls, etc.
Take a gender approach to urban planning, including women, gender minorities, and men.
Change attitudes towards women's and girl's right by running or supporting awareness-raising activities at schools and other settings
More information about the program here.
Share this information with your network: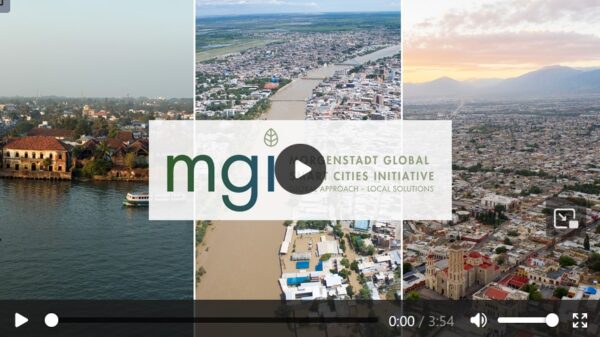 The Morgenstadt Global Smart Cities Initiative (MGI) has been officially concluded. For the occasion, the MGI consortium looks back at four years of transforming cities for the future.
Read More »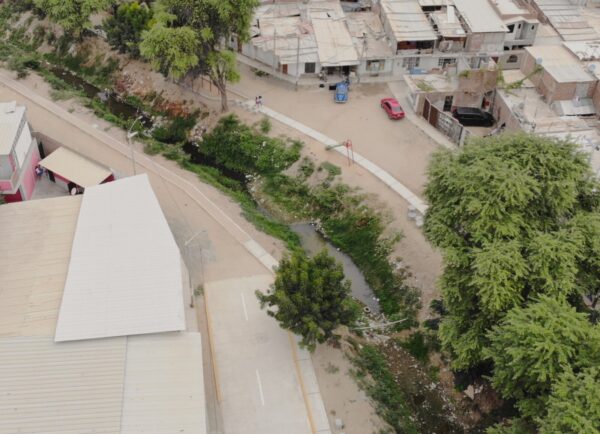 After implementing the MGI pilot project, the residents can now use a formely neglected public space according to their requirements. Read more.
Read More »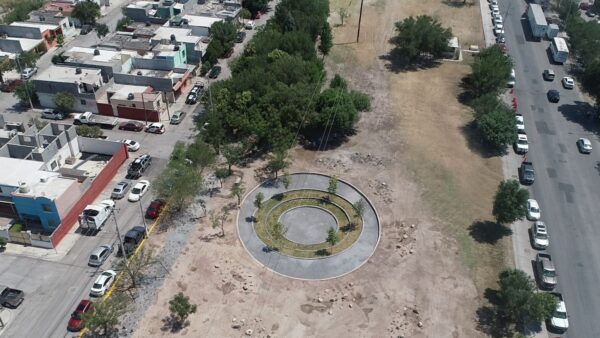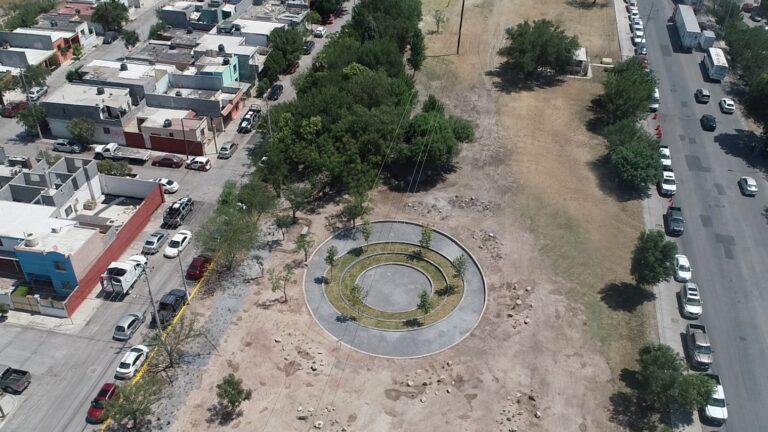 The pilot project of MGI in Saltillo has been successfully implemented. The newly inaugurated park offers solutions to floodings, heat, and biodiversity loss.
Read More »