Smart City Finance Reports Published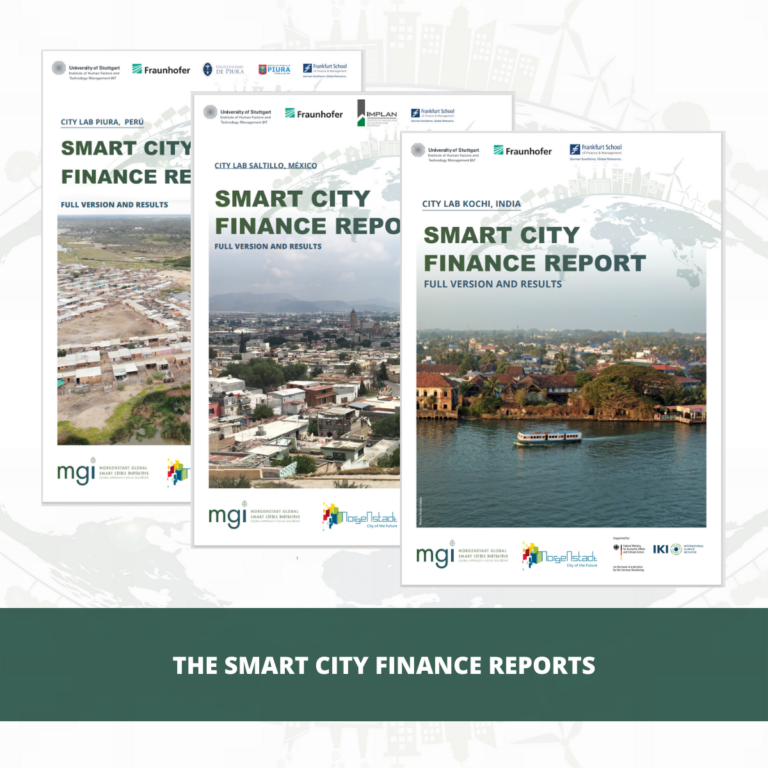 30th of November 2022.
As of today, the Smart City Finance Reports on all three MGI pilot cities are available to the public in the
virtual MGI library
. The reports present a detailed analysis of potential sources and strategies to finance sustainable urban transformation in Saltillo, Piura, and Kochi. Thereby, they serve as blueprint examples for similar projects aiming at a smart and sustainable urban future. With the publication, MGI stays true to its commitment to make knowledge on climate change mitigation and urban resilience available to the public. The reports were authored by the project partner Frankfurt School of Finance and Management.