Publication: Summary Report of the City Profile
Piura is the fifth most populated city and the eighth with the highest urban growth in Peru is home to approximately 480,000 inhabitants. Located in the Sechura desert in northwestern Peru, the city and region are highly vulnerable to climate change and has an extraordinary climatic variability of rainfalls and droughts due to El Nino-Southern Oscillation (ENOS) events. During its last largest event in 2017, the areas surrounding the Piura River were flooded, affecting and damaging houses and city infrastructure dramatically. Strengthening urban planning in the city has a strong potential to prepare for future climate disasters and ensure access to basic services for its inhabitants.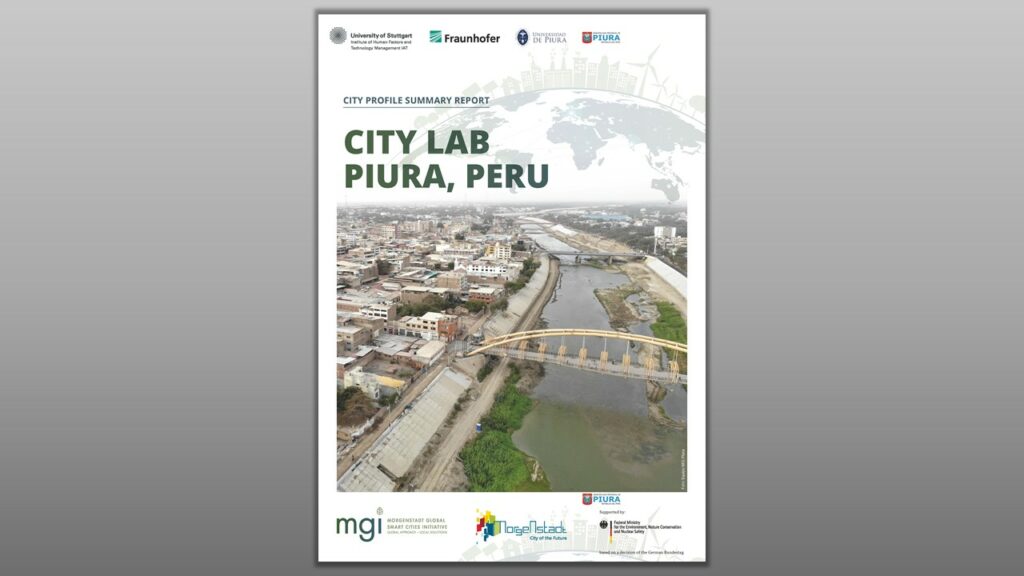 Based on the Morgenstadt Framework, an in-depth analysis of the city was conducted, resulting in a sustainability profile, an analysis of urban sectors, an action-oriented roadmap as well as the development of innovative projects. The MGI City Lab Piura developed a vision of Piura as a resilience model city with a focus on developing integrated sustainable approaches. Furthermore, an orderly and inclusive growing city with accessible public spaces, adequately designed urban infrastructure and reliable, sustainable, and equitable energy supply and secure water management. Read more in the executive summary of the City Lab report for Piura.