Interview with Leader of the City Lab Saltillo Jose Antonio Ordóñez
Q.: At which stage is the City Lab in Saltillo right now?
A.: City Labs within the Morgenstadt approach can be roughly divided in five stages:

Approach to the city and preliminary analysis
Dedicated analysis of sectors of scope
On-site visit in which close contact to stakeholders of the sectors is enabled through interviews and workshops
Creation of projects and measures to increase sustainability profile of the city
Project implementation.

The Saltillo City Lab is currently at the third stage, however, due to the Corona related travel restrictions, we are exploring the feasibility of performing video calls and virtual workshops with key stakeholders. In the project, we are working together with a highly specialized team of academics from the reputable Tecnológico de Monterrey, one of Mexico´s and Latin America´s best applied-research universities. Therefore, we have no doubts that digital opportunities to engage with Stakeholders in Saltillo, paired with the presence of our Mexican team members, will let us adapt to the Corona travel restrictions in a decent manner. Upon relaxation of the travel restrictions, we will re-evaluate how to proceed.
Q.: Which factors are unique for the analysis of Saltillo?
A.: Saltillo is at the hearth of Mexico´s automobile manufacturing industry. Being located close to the U.S.-Mexican border, the North American Free Trade Agreements (NAFTA) lead to big automobile manufacturing industries to relocate or open facilities in Mexico and close to the U.S. border, profiting from lower production costs yet being able to supply the very large U.S. market. On the one hand that makes Saltillo a wealthy city, on the other hand it creates the challenge of increasing the sustainability profile of those large industrial facilities. In more technical terms, analyzing cities inherently entails an accounting challenge: are energy and resources consumed and corresponding emissions of an industrial city exporting most of its goods to be accounted to the city itself? For us researchers it's nevertheless this latter challenge that is an interesting opportunity as it gives us tons of factors to analyze.
Q.: Which are the strengths and weaknesses and therefore chances and risks of the city of Saltillo?
A.: Saltillo is already very aware that improving its sustainability profile is a key challenge. The current administration issued an "environmental agenda", which stipulates targets to improve sustainability in key sectors. Thus, this dynamic creates an opportunity. The wealth of Saltillo creates a strength, as it allows for a larger scope without having to face trade-offs like reducing poverty while improving sustainability, a problem prone to be present in less wealthy countries and regions. In terms of challenges, as previously mentioned, the localization of heavy industries within the city boundaries definitely creates both a challenge as well as a great opportunity for improving the city's sustainability profile.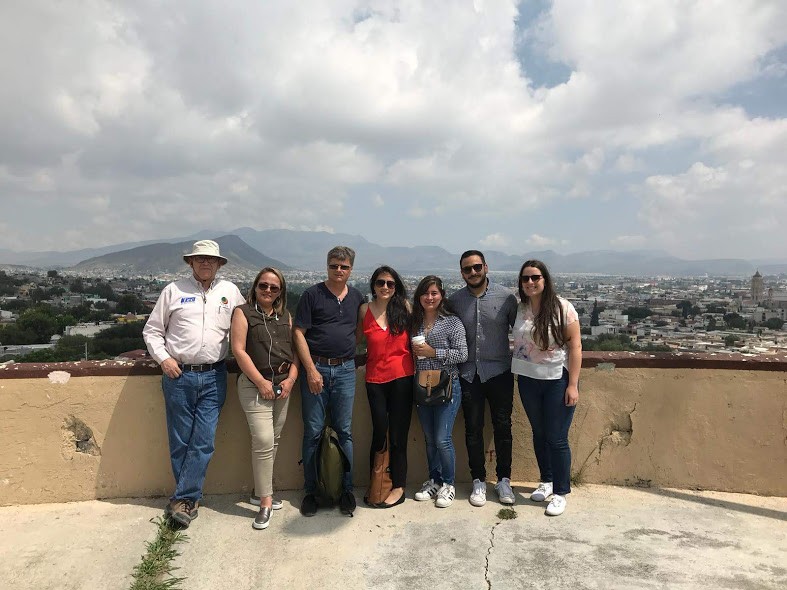 Q.: What does your typical working day in the City Lab look like? 
A: Well, life as a researcher consists, for the most part, of data collection, reading, analyzing, programing, supervising students, having meetings, nowadays rather tele- and videoconferences with colleagues. Business travels are fun, in particular when working in different world regions such as within this Morgenstadt network. As well, its always inspiring and educational when working in international teams, e.g. with our Mexican academic counterparts and city administration colleagues. That contact is always very enriching, both in professional but as well in personal terms.
Q.: Please describe the "City Lab experience" in Saltillo so far in one sentence.
A.: In one sentence, I would say: The Saltillo City Lab is an incredible deep dive to the dynamics of improving cities' sustainability as a hands-on approach, a wonderful project with a highly qualified and motivated team, working towards implementing real life projects that measurably make a difference. But a sentence always comes too short. To close with a personal remark, let me state that I personally feel privileged to have the chance to work with this highly qualified team on one of the greatest challenges to humankind, that of mitigating and adapting to climate change.